EMF Harm
quickity-Bits
Time to wake the hell up

pic by vecteezy

Exposure to microwave EMFs, like cellphones, causes massive mitochondrial dysfunction due to damage done by free radicals from peroxynitrite that also cause single and double stranded breaks in your DNA

Pic by vecteezy

Cardiac arrhythmias, anxiety, depression, autism, Alzheimer's and infertility are some of the chronic diseases that have been linked with excessive

free radicals triggered by low-frequency microwave exposure from cellphones and Wi-Fi networks.
My Main BLOG is Still in The Works! -I am currently working on my main blog, in addition to my other Blog, which will be similar to this one; A virtually warped web-funnel ;)www.SOULFUNDS.life www.soulfunds.wordpress.com
I would also like to add that most of the images I use for this Blog come from a couple sites; Freepik or Vecteezy! If credited, they are FREE to use.
​My seriousness to what I just typed...
I am an advocate in trying to change the "so-called" trend in how their seems to be an unwritten rule of thumb for Bloggers. For instance, CRAP behind the WHOLE "professional" image thing. In all Blunt honesty, scratch that! Throw it in the bag! Zip the shit up! and basketball toll that SHIT!
Okay umm, how should I word-type this.. FREE! <~ One word thats self explanatory.
And the second, which I actually find more appealing, is the fact that you are sharing it FORWARD! Dude! You are showing love! It literally, and I type-repeat! LITERALLY feels great knowing that I can pass on someone else's work!
Now that's what I call positive virtual ·Net·working!
​
Side-Track-Side-Note:
April 2018 I decided to join MEDIUM to share my writing!

~>WWW.MEDIUM.COM/SOULFUNDS<~

So, If your into•° an eccentrically unorthodox writing style sprinkled with a-bitt-uh humored nuance; topped off with ZENODACIOUS Sh°t!!

​It would make me feel TICKLED with JOY if ya check it out! [says sarcastically, yet...dead ass serious]


...my blog(s)
~TO LAUNCH OR NOT TO LAUNCH
...IS THY QUESTION

sOodOTdOTdOT
after giving my neurons permission to do what they naturally do; a dance I will call the "electric slide" (neuro-transmitting data)

And after continuous "electro slides", it had efficiently reached it's full limit~> "top capacity". -Meaning-> I officially do not care to realign residual cogneesh'ish energies towards frolicking thoughts-> resulting to "tug-of-war" w/ logic & instinctual thinking.

⬇️

Every time my eyes focus into shared words in conjunction to 'Blog launching 101',
It never fails to read...
🌞
-Don't launch a blog until you've finished it
Or
-the correct way is...
⭐️
Bla·Dee·Blah·Bla·Bla!

BUT!

Instinctually, I do not care if it is done or not! As long as I am adding to it, then why not?

This BLOG is for you, not me, so it doesn't make sense to wait, unless I was thinking about doing it right? Ummuh, maybe it's just me, but thinking outside the box is my middle name!

The beauty behind Blogs is the simple fact that there are NO rules! It's literally a virtual space for creative sharing.

The people who gain the most followers are the ones who created something unique and unheard of, in turn it have birth to something that became heard of. It became the "norm".
And people would start copying off their idea for the simple fact that it worked, so why not go off of something that worked?

Makes sense...but! It won't last! Bc they werent the ones who had the original idea. They aren't tuned into activating there own creative powers.

It is... What it is...

I say Fuck ... It is what you make it

And it can be anything you make it to be.

Also,

Whether an idiotic choice for "ONLINE REASONS" or not, I am only trying to spread motivational GrOoViFiedness for the sake of truly caring.

And to make MONEY, I feel that it will all work out once we SINCERELY CARE about others first. yeah yeah yeah, call it Cliche'
but it's...



...my logo
*A palm tree representing relaxation, exotic travels, and beyond

It takes paper to get there

*A star representing the true depths of your unique essence

We all have a purpose

You are a star!

​
Soul-funds?
Yes, SoulFunds; a compound word(two words joined together to create a new meaning) that I, Nichole Oliver, DID indeed create.

​Hopefully your attention span will prove me and my blog wrong with the latest studies done on technology and attention spans. Now,
take a dive; deep down into the abyss and there, you will find the true meaning of Soul-Funds. You may find just how deeply it's meaning connects to us all.
"The interesting thing is: if you do it for love, the money comes anyway"
​ – Richard St. John
diving deeper

soul-funds


When you were a child, what was the
ONE
​
thing that hit you on a subconscious (naturally within you, thinking without thinking, comes to you without putting conscious thought) level?
​For example,
Smell of grass.

You don't know why the hell you love that smell, but ya just do!
your life-path conclusion-
You grow up and realize how much you love gardening and becoming a part of nature.
Pro Baseball. Not bc your dad loves the sport or bc your friends play, but bc you FEEL internally passionate about it.
​your life-path conclusion-
​Bc your passion ignited an internal fire of motivational energy, you made it to the pros!
And NOT bc it was for money, but you simply followed what your subconscious told ya. You were happy first; you were financially great second.
​FOLLOWING YOUR SOULFUNDS ULTIMATELY LEADS YOU TO THE BEST EUPHORIC YOU!
Powered by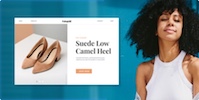 Create your own unique website with customizable templates.